711 N. Main St.
Gunnison, CO 81230
(970) 641-1860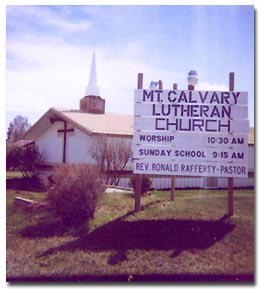 HI, Just wanted to let you know "where" we are and "why" we're here. We don't have all the answers to all the problems, but we have the main answer to the main problem. "Cast all your care upon Jesus, for he cares for you!" Young and old alike find a new dimension to life that brings stability to everyday living. Broken homes are mended when Jesus is given control. HOPE is rekindled where despondency once hovered. Believe, we do have something worth saying and we want to share it with you!

**Special Note: VBS 2001 August 6th thru the 10th   Mt. Calvary 40th Anniversary, June 24th **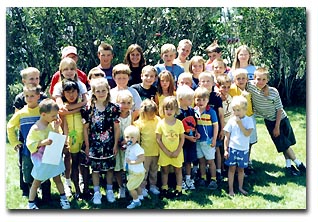 VBS - Kids Picture

*Reminder* Sunday School resumes on September 17th at 9:15am. Kids of all ages are invited, bring a friend!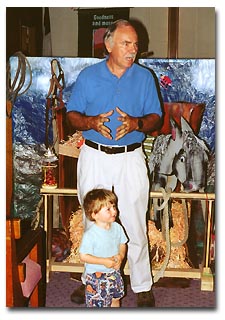 Dr. Ken Johnson talking to the kids at VBS


So, what's the attraction? Why do people bother to go to church? Because the church has something worh saying. Something that no other institution on earth is qualified to say. It is the good news of Jesus Christ! The church has something to say on important issues in your life; LIFE ITSELF, God, love, forgiveness, peace, sin, morality, decency, heaven, hell, justice, and judgement. The church did not write the manual, God did. The church simply proclaims what the Bible teaches.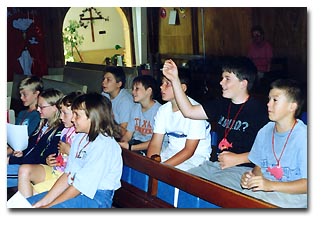 JUST WANTED TO LET YOU KNOW..."WE'RE HERE!" WE HOPE THAT YOU'LL COME AND JOIN US, WE REALLY DO LIKE THE COMPANY!


Sunday Worship at 9:00am - Refreshments ALWAYS SERVED AFTER CHURCH -






SPECIAL SERVICE OPPORTUNITY DURING SUMMER MONTHS at BLUE MESA RV PARK, 12 miles west of Gunnison on Highway 50, north side of highway. NON-DENOMINATIONAL SERVICE every Sunday morning at 7:30. Everyone is invited!