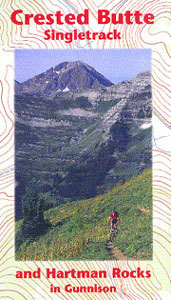 All Fine Sporting Goods Stores
Gunnison, CO 81230
(970) 349-1321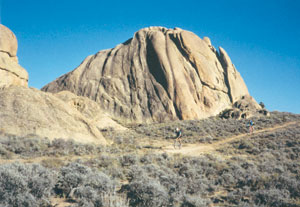 Hartman Rocks, an incredible mixture of smooth and tehnical riding in a high desert setting, is right down the road in Gunnison. This valley has it all! Experience its great riding with this local guide book that fits in your pack.

Mountain Biking in Crested Butte is not to be missed! Breathtaking views from high above the valley floors, abundant wildflowers, smooth singletrack, challenging climbs and descents, and endless oportunities for exploration will delight riders of all levels.

Holly's Ride Guide has:
>32 Singletrack Loop Descriptions
>Idividual Maps
>Options to Lengthen, Shorten & Connect Rides
>Novice and Advanced Dirt Road Rides
>Great Places to Stay, Eat & Play
>Local Bike Shops & Guide Services

Feel free to write to me with questions about trails and conditions.

Look for Holly's Ride Guide in local stores, or write/call to order.
Activities Related to Holly's Ride Guides Mountain Bike